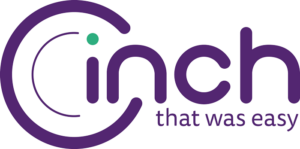 Online ordering for your hospitality venue with Cinch, powered by Impos
Pay no percentage of your orders.
No set-up fees. $90 flat monthly fee
Cinch, powered by Impos lets your customers place takeaway orders online for pick-up or self-fulfilled delivery. No venue is too big or small, whether a small café, pizza place, winery, or large restaurant.
Easily publish your Cinch menu to a personalised web-page, and accept orders on your Impos point of sale system.
To help #supportyourlocal throughout Covid-19, we have waived all usual setup fees, valued at $200, to get you up and running fast.
It's as easy as 1, 2, 3!
Step 1

Find out more ordercinch.com.au/signup/


Step 2

We'll get you setup and confirm you're happy with your menu before publishing


Step 3

Start taking orders!

Turn your website visits into online orders
Cinch allows you to drive sales via online ordering for your hospitality venue. No matter how much your business grows, you will benefit from taking unlimited orders at minimal fees.
Setup Facebook online ordering to reach more of your customers
2.45 billion users is more than enough reason to start selling your food on Facebook.
In fact, it takes you less than 1 minute to integrate this online ordering system with your business page.
Online food ordering system with mobile app for your customers
More than 52% of customers trust a restaurant's own branded app more than a 3rd party food portal app.
So why not get your own branded mobile app and give your customers what they want?
Receive and confirm orders from your smartphone or tablet
Get all your restaurant's online orders in one place within the order taking app.
When a customer places an order on your website Facebook page or mobile app, it instantly gets published to your Android or iOS device.
With this free food ordering app for restaurants, you can easily start taking online orders and grow your business.
Free table reservation system included at no extra cost
No monthly subscription fees; no cost per guest or booking; take unlimited online restaurant bookings.
Benefits of online reservation system for restaurants
With our free table reservation system for restaurants, you'll:
Know exactly how many guests to expect
Gain repeat business
& Grow your sales
Why use expensive third-party reservations when you have lifetime access to the best free restaurant reservation system?
Save Money with Cinch, powered by Impos. That was easy.
Reduce your costs and retain your hard fought margins through a simple, flat monthly subscription fee.
Avoid percentage based fees, hidden charges, and set up fees. Keep your margins where they belong, in your pocket.
Cinch charges a flat $90 monthly subscription fee
Use your own driver and avoid costly percentage based fees
No hidden charges or setup fees
No matter how many orders you process, our flat fee never changes
Increase Sales with Cinch, powered by Impos. That was easy.
Attract more customers and grow your revenues by adding online ordering and reservations to your website, Facebook page, or mobile app.
Create promotions, setup discounts, launch online advertising, and use analytics to help you make better decisions. A simple way to attract more customers.
Increase your sales channels and accept orders through your existing website, Facebook page and/or your mobile app
Upsell customers with recommended add-ons, sides, drinks and desserts
Seduce your customers with tempting promotions such as Buy 1 Get 1 Free, deal groups, and volume discounts
Make smarter decisions using Cinch's dashboard including ordering funnel, website traffic, and order throughput
Using Cinch's website generator, choose to add optional SEO/SEM services through Google analytics
Launch Quickly with Cinch, powered by Impos. That was easy.
Start accepting online orders within minutes, through a simple setup and onboarding process.
Use Cinch's code-free website generator to quickly launch a fully functional website with menu and ordering capability
Simple widget buttons turn your existing website, Facebook page or mobile app into a payments-ready ordering engine
No need for a dedicated device, simply use your phone or tablet to accept orders
Our dedicated support team is there for you every step of the way
Easily Customise, powered by Impos. That was easy.
Easily customise your ordering experience and keep your customers happy using granular adjustment features.
Put your brand front and center, decide your delivery zones, fees and charges, service times and trading hours. Give your customers exactly what they want.
Cinch allows full white labelling so your customers only see your logo and interact with your brand
More than 52% of customers trust a restaurant's own branded app more than a third party food portal app
Easily update your menu, promotions and orders through Cinch's WYSIWYG website editor
Customise your delivery zones and their associated delivery fees
Decide how you charge with fixed fees, percentage fess, or a combination of both
Easily adjust your service times and trading hours.
Save Time, powered by Impos. That was easy.
Avoid wasting time on manual tasks and effort by syncing Cinch with your Impos software and avoiding human error.
Send orders straight to the kitchen, print receipts, and automate your payments reconciliation. Don't waste another second.
Confirm incoming orders with a simple tap of the screen
Send orders directly to your kitchen and receipt printers through a seamless syncing with Impos point of sale software
Reconcile payments, sales, stock and inventory using Impos point of sale software
Lean on Impos' 15 years of experience serving the Hospitality industry